Memphis Economy: Top Industries, Biggest Employers, & Business Opportunities
Posted by John Quinn on Tuesday, December 20, 2022 at 11:09 AM
By John Quinn / December 20, 2022
Comment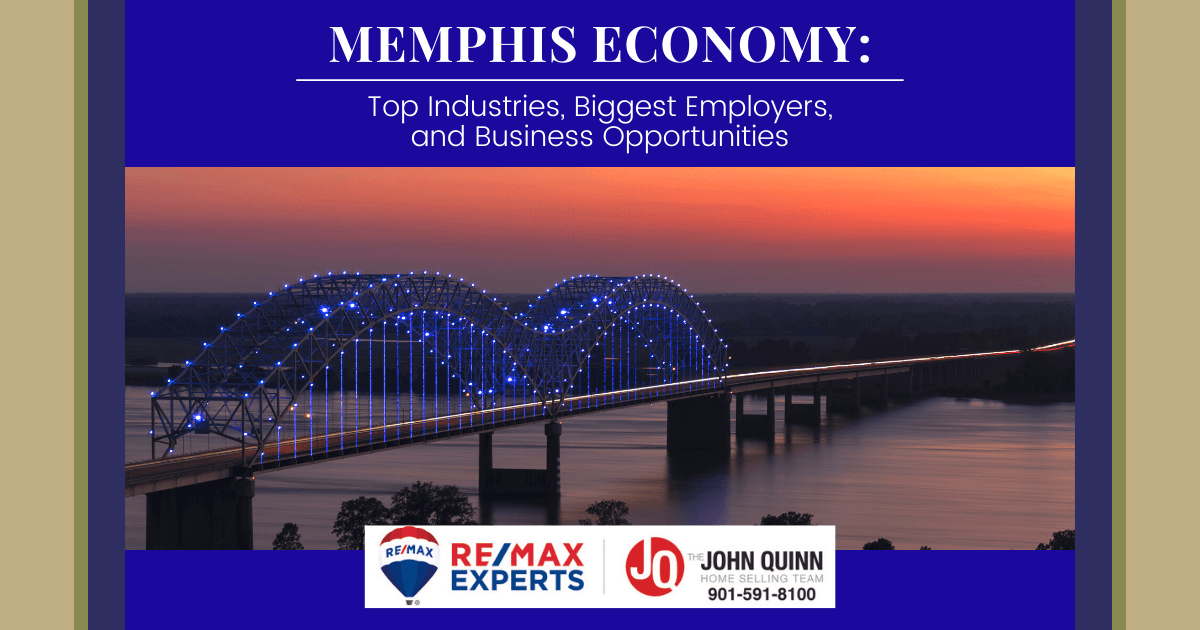 Memphis's economy is important to explore and understand established residents or just having purchased one of the gated community homes or townhomes in the area. The city of Memphis and the surrounding Shelby County area offer a rich and diverse economy that has changed significantly over time from mostly farmland and industry to a thriving financial and technological center. Since the city's establishment, the Mississippi River has delivered a vast number of industrial possibilities. Today, this city, which is home to over 650,000 people, has many companies calling it home and numerous types of employers across various industries. Despite the popularity, the cost of living in Memphis remains relatively low. Keep reading to learn all about the economy in Memphis.
Top Industries in Memphis
Memphis's industries are diverse for several reasons. First, the city's location on the Mississippi River has made it an easy transfer point for shipping. It has a super terminal on the city's port that can efficiently manage state-of-the-art inter-modal transfers of large amounts of cargo.
It also sits near five major freight railroads and I-55 and I-40, two large highways that run throughout the region. All of this has helped make Memphis a regional shipping hub, one where the product comes in from surrounding areas and goes out across the country.
More so, Memphis International Airport has bolstered the city's shipping capabilities. The airport has a two-mile-long runway designed specifically to meet the needs of cargo jets bringing in packages to be shipped throughout the region. Flights going out of and coming into Memphis do so from many major cities globally.
Another reason that Memphis is such a prime shipping area is its location between Mexico and Canada. The completion of I-69 has allowed for a direct connection between the two countries, with Shelby County serving as a major destination along the way.
The top industries present in Memphis include:
Transportation and Warehousing: This industry employs over 40,000 people in the Memphis area.
Health Care & Social Assistance: Prominent medical care and services within the industry present in Memphis lead to the employment of 39,000 people in the city.
Retail Trade: This industry accounts for over 29,500 jobs in the Memphis area.
Manufacturing: Though it used to be one of the largest local industries, manufacturing still accounts for 29,500 jobs in the Memphis area.
Educational Services: Another 23,000 people work in the educational field in the city.
Other important industries here include agriculture, fishing, forestry, finance, insurance, and technology. The community also has a strong arts and entertainment industry.
Top Industries in Memphis
Transportation & Warehousing
Health Care & Social Assistance
Retail Trade
Manufacturing
Educational Services
Accommodation & Food Services
Administrative & Support & Waste Management Services
Top Employers in Memphis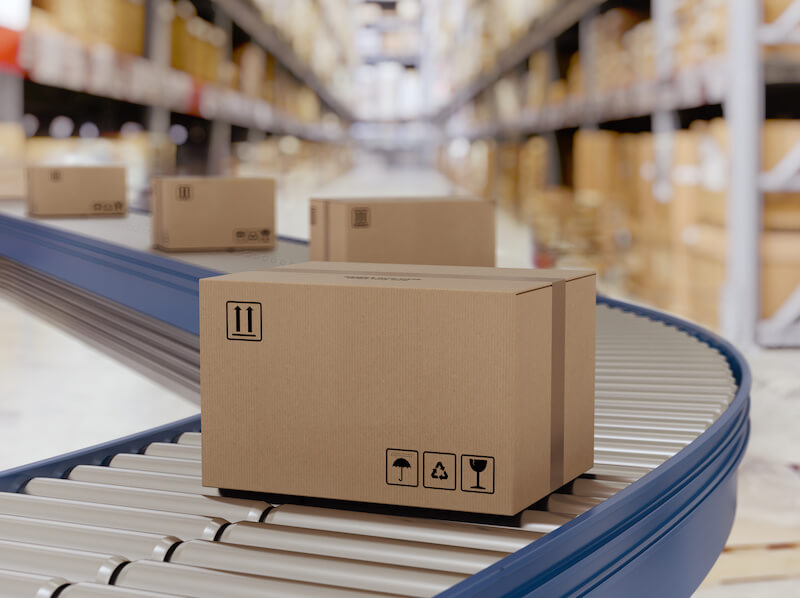 Given the array of industries, Memphis has drawn in many companies that make the area their home. Whether these are the top employers are providing services in the community or are companies headquartered in the city, these companies have much to offer to the region and the residents living here. Some of the largest employers in Memphis include:
FedEx: Without a doubt, FedEx finds value in the central location that Memphis offers. That is why it is the largest employer in the city. It is headquartered in the city and is an employer to more than 425,000 people around the country. FedEx has a gross revenue of $65.5 billion annually.
AutoZone: This American retailer of aftermarket auto parts and services also calls Memphis its hometown. The company generates over $10.9 billion annually and employs 87,000 people around the country. It has 6,000 store locations throughout the U.S.
International Paper Company: This company specializes in American paper and pulp products and is the world's largest provider of those services. It's headquartered in Memphis and employs 56,000 people worldwide, earning $21.7 billion in revenue each year.
Perkins Restaurants: The casual dining restaurant chain has its corporate offices in Memphis. This private organization has an annual revenue of over $352 million and employs 25,000 people around the U.S.
TruGreen Lawn Care: Recognized for its lawn treatment and care services, TruGreen Lawn Care's home is in Memphis. It has an annual revenue of $3.5B and employs 16,000 people across the country. It's also a private company.
Additional Large Companies in Memphis
Sedgwick CMS Holdings
ServiceMaster
Methodist Healthcare
Baptist Memorial Health Care
St. Jude Children's Research Hospital
First Horizon National Corporation
Memphis Economy Facts and Figures
Numerous factors play a role in Memphis's economy. The city's job market offers a wide range of opportunities. In recent years, its job market has grown, and some experts say it could see a 38.6 percent increase in jobs over the next 10 years, which is higher than the national average. Like most cities, there is unemployment in Memphis. This is around 8%, which is higher than the national average of 6%.
The sales tax rate for Memphis is 9.3%. That's higher than the national average of 7.3%. However, there is no income tax in Tennesee.
The average income for those living in the city was $21,909 in 2019, lower than the $28,555 national average. The city's median household income was $37,099 per year, lower than the $53,482 national average.
When considering where people work in Memphis, the following figures demonstrate valuable industries here for jobs:
14.2% work in health care and social assistance
11.4% work in transportation and warehousing
8.5% work in educational services
8.3% work in accommodations or food services
8.2% work in manufacturing
Tourism in Memphis also accounts for a large portion of the economy. There were 12.4 million tourists to the city in 2019. This created over 49,000 jobs for those living in the area. It also generated $101 million in local tax receipts and $179.5 million in state tax receipts. Shelby County overall draws people in for its music history, nightlife, beautiful outdoors, and cultural experiences.
A Strong Economy Makes Memphis an Ideal Home
Using this type of data can be a good way to understand the local economy in Memphis. It is just one component of a much larger puzzle, though, when considering where to live. Memphis's economic data can provide more insight into whether the area is a good fit for any new resident or a prospective one. People moving to Memphis will be happy to know that the strong economy gives way to the abundance of Memphis amenities that promote a high quality of life.