What to Know About Moving to Memphis, TN
Posted by John Quinn on Wednesday, December 7, 2022 at 9:43 AM
By John Quinn / December 7, 2022
Comment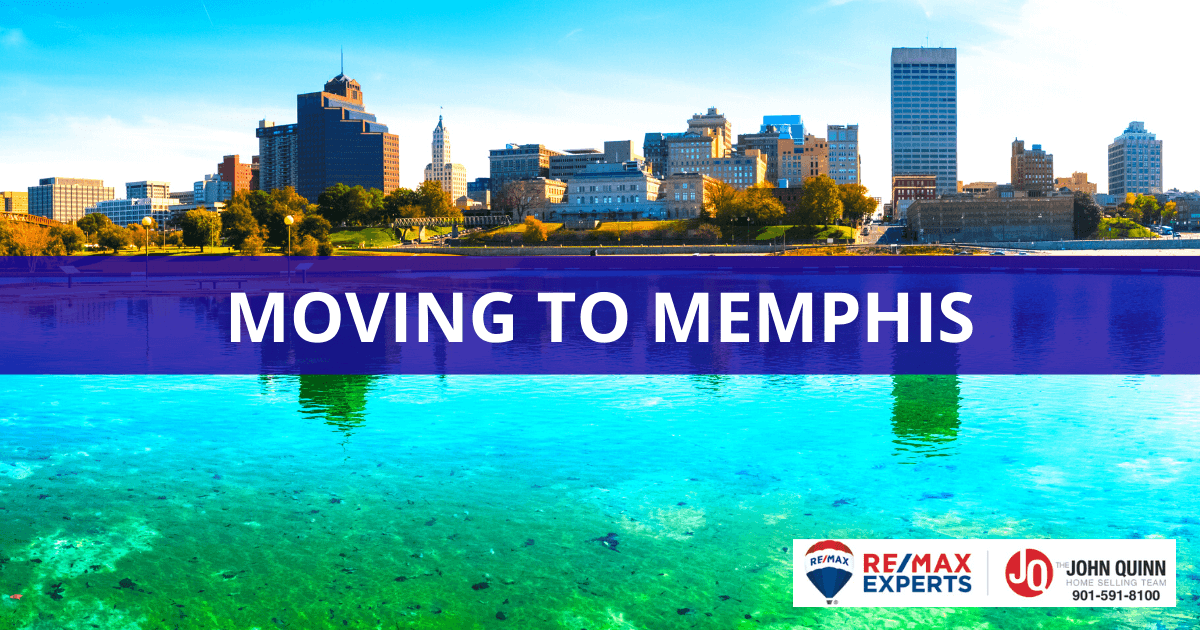 Living in Memphis, TN
Part of Shelby County, the Memphis community is a beautiful city rich in history, entertainment, and local attractions. Given the city's lively nightlife and pleasant year-round temperatures, it's no surprise that the population has steadily grown over the past decade with no indication of slowing down soon.
Moving to a new city is a big step. Anyone on the precipice of moving to an unfamiliar location will have plenty of questions about their new locale. This article provides plenty of hot tips and useful information that will have incoming Memphis residents feeling confident and in the know about their new surroundings. Read on to learn about Memphis' economy, attractions, traffic, and more information that those moving to Memphis should know.
Cost of Living in Memphis, Tennessee
Overall, the cost of living in Memphis is 17 percent less expensive than the national average. Housing, in particular, is almost 70 percent lower than the country-wide standard.
Colonials, ranches, bungalows, and new-construction homes adorn the tree-lined residential streets of the city. These homes typically include two to three bedrooms and over 1,000 square feet of living space. While there are some outliers, the price of single-family homes in Memphis generally ranges from $100,000–$300,000.
The monthly cost of rent in Memphis is higher than the Tennessee average. Rent payments in Memphis hover between $700 and $1,500 per month, with costs dependent on the neighborhood and the size of the apartment.
When renting an entire home, condo, or townhouse in Memphis, residents can expect to pay anywhere from $1,200 to $2,500. Homes for rent in the downtown area of Memphis are sparse, but they're abundant in the Midtown neighborhood, the University District, and the East Memphis area.
Average expenses for groceries, healthcare, and transportation are about 10 percent less than the national average. Utilities are at a level playing field with the rest of the country. The typical monthly electric bill in Memphis is just three percent higher than the average bill across the country.
More information about cost of living in Memphis:
Memphis Job Market
Memphis is a bustling city containing thousands of companies for prospective employees. Major corporations specializing in transportation, automotive retail, paper manufacturing, and more can be found throughout the downtown area.
Many small companies in Memphis have grown to be household names throughout Tennessee and beyond. Some well-known corporations that call Memphis home include FedEx, AutoZone, and International Paper.
In addition to the large names headquartered in Memphis, plenty of local organizations offer meaningful employment opportunities. Local hospitals and healthcare facilities, including St. Jude's Research Hospital, Methodist Le Bonheur Healthcare, and Baptist Memorial Health Care, employ many Memphis residents.
Other large employers are found within the various branches of local, state, and federal governments. Over 40,000 Memphis residents make a living working within government careers, whether at the state, county, or city level.
Lastly, there are over 200 schools within Memphis city limits, served by eight different school districts. The large volume of schools brings more than 50,000 students to teach — creating a large number of employment opportunities that make the education industry a major employer in Memphis.
Popular Industries in Memphis, Tennessee
There is a diverse economy within Memphis. This is mostly thanks to its excellent distribution network. The area's air, train, road, and river infrastructure is one of the most sought-after in the country.
Memphis is the busiest cargo airport globally and is located within a two-day drive of 75 percent of the United States. This makes Memphis a prime spot for companies to call home. In fact, over 27,000 companies have made themselves comfortable in Memphis, Tennessee.
The transportation and logistics industry capitalizes on the convenience of Memphis' location. Transportation and logistics is an umbrella term that refers to several industry subsets, including delivery by freight, truck driving, water transportation, and warehouse employment opportunities.
More information about finding a job in Memphis:
Things to Do in Memphis, Tennessee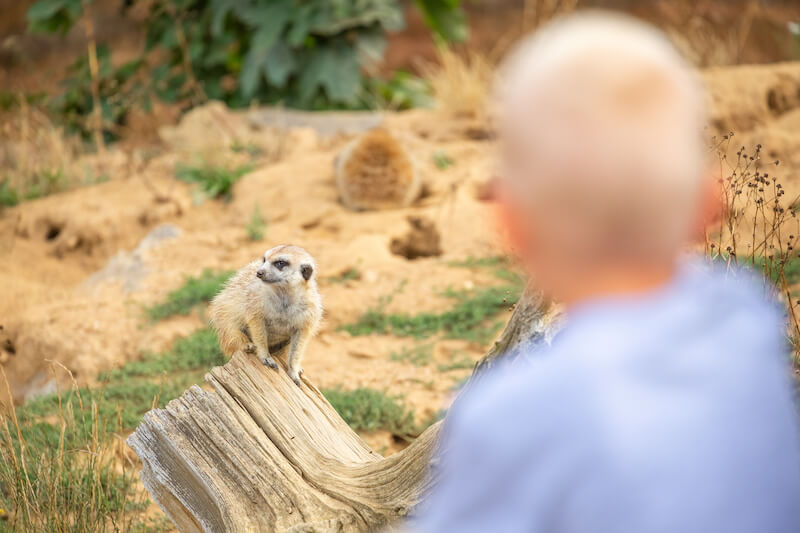 There are plenty of things to do in Memphis. The city is known for its blues music, historical attractions, an award-winning zoo, and beautiful trails. In Memphis, there is a never-ending supply of things to do without ever having to leave the city.
Both the young and young at heart adore The Children's Museum of Memphis, which allows visitors to dig for "dinosaur bones," ride a giant carousel, and much more. The 535,000-square-foot Pyramid at the Bass Pro Shop is a hit anytime, with an interactive wetlands museum, massive aquarium, a bowling alley, hotel, and restaurant.
As the birthplace of soul and rock n' roll with a lot of country music credits, Memphis is a haven for music and delicious grub that keeps entertainers and their fans well-fed. Those seeking to revel in the days of nostalgia enjoy visiting iconic homes such as Graceland and exploring the rich history at Sun Studio, where countless legends got their start in the industry.
Beale Street in Memphis is noted as a National Historic Landmark and recognized as the "Home of the Blues," making it a top tourist attraction. However, there's always something lively happening here — most of the action always involves food and music — so one can't go wrong here. Beale Street is also home to over 100 barbecue restaurants, which is a top food choice for residents and visitors alike.
Outdoor Activities in Memphis
The consistently pleasant weather in Memphis makes it a prime location for outdoor lovers. The city has made sure its residents have plenty of opportunities to appreciate nature in beautiful outdoor spaces.
There are many trails throughout Memphis, so walkers, joggers, and bikers can all appreciate the outdoors on clearly marked trails. For active folks searching for a nature walk, the Wolf River Greenway is a protected green space that offers plenty of picturesque sights while winding alongside the Wolf River.
In contrast, the Downtown riverfront provides a natural haven in the heart of the city. Paved paths present scenic views and are a great place to take in the sunset during a walk, bike, or jog.
The Memphis Zoo has rare giant pandas alongside 4,500 other animals and 17 engaging exhibits. For an adventure, head to Shelby Farms Park, where thousands of acres await exploration. The park features horseback riding, 40 miles of trails, zip line experiences, and a paintball zone. Want something a bit quieter? Stroll through the Memphis Botanic Garden or Mud Island River Park for an in-depth experience with nature.
Restaurants, Breweries, and Bars in Memphis
There is no shortage of Memphis eateries, taverns, and watering holes. Locals are consistently impressed by the trendy and quality restaurants that pop up frequently throughout the city limits.
Alex's Tavern, for example, is a late-night spot favored by locals. The restaurant serves authentic Greek recipes that delight residents and keep them coming back for more.
The Bar-B-Q Shop is an impressive Midtown restaurant famous for its Barbecue Spaghetti and more traditional mouth-watering barbecue recipes that Memphis is known for.
Craft beer lovers are attracted to Bosco's Restaurant & Brewing Company. With drafts that rival the best breweries in Memphis, Bosco's offers both dine-in and patio options. It's a full-scale restaurant brewing unique craft beers that can only be purchased on-site.
Nightlife in Memphis
In terms of nightlife, Memphis has it all. Its lively taverns, swanky piano bars, and all-night dance clubs make it a hot spot for anyone interested in grabbing a drink or dancing the night away.
Beale Street is a popular late-night haunt in Memphis. Fun fact about Memphis: Beale Street is the only place in the state where open-container laws do not apply. Some of the most popular bars on Beale Street include Alfred's on Beale, Club 152, and Tin Roof.
Overton Square offers a more low-key nightlife experience. Local on the Square has late-night cocktails, the Zebra Lounge is a cozy and intimate piano bar open seven days a week, and Bayou Bar & Grill regularly hosts live music.
Sports Fans Love Memphis
Home to the Grizzlies, Redbirds and Tigers, Memphis has a bit of sports action for everyone. Pro sports and collegiate sports are revered here, so be prepared to choose sides if you love the game. NASCAR fans book tickets years in advance for the Memphis 150, and the Memphis International Raceway hosts autocross and drag racing events throughout the year.
Memphis Average Climate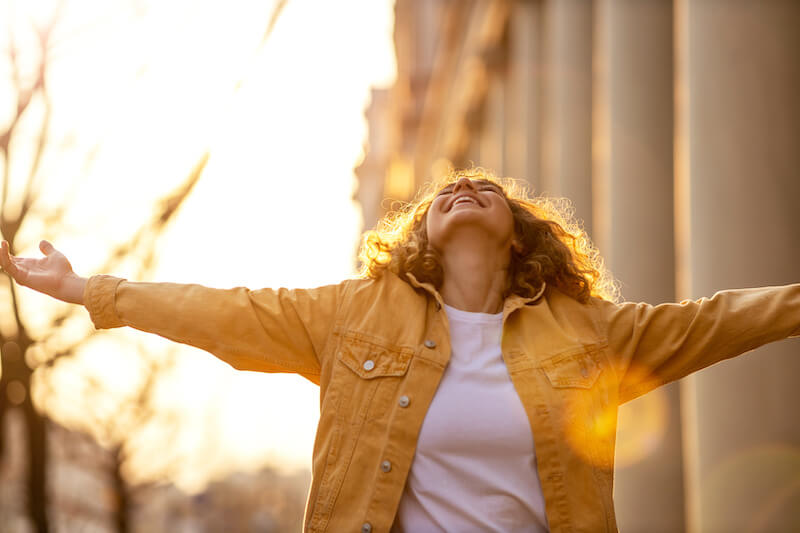 Memphis has four distinct seasons, mild winters, and an average annual temperature of 62 degrees Fahrenheit. This makes Memphis a pleasant and comfortable place to live year-round.
In Memphis, the temperature rarely drops below 20 degrees Fahrenheit and typically doesn't stray above 100 degrees Fahrenheit. The area has a hot season that lasts roughly from May to September, with a temperature that typically exceeds 83 degrees Fahrenheit. On average, Memphis has over 200 days of sunshine.
The cold season in Memphis lasts from November to February and has an average high temperature of 43 degrees Fahrenheit. An annual accumulation of three inches of snow is about average for Memphis. This is significantly lower than the average 28 inches of snowfall that falls across the U.S. each year.
In addition to its hot and cold seasons, Memphis also has a rainy season from February to the end of July. There is more than a 30 percent chance of some precipitation on any given day during this season. The average yearly accumulation of rainfall in Memphis is roughly 52 inches.
For residents interested in warm-weather activities, the months that will provide the most productive weather are April to early June and August to mid-October. These timeframes allow for the most pleasant temperatures and the least amount of potential rain and snowfall.
More information about the climate in Memphis:
Traffic Patterns in Memphis, Tennessee
In terms of major U.S. cities, Memphis is busy. However, it still has small-town charm and shorter rush-hour commutes than other major U.S. cities.
In a poll ranking the number of hours drivers spend in the car, Memphis is ranked 55th out of 240 U.S. cities. Drivers in Memphis usually spend about 21 hours per year sitting in congestion around the city.
There is plenty of metered parking throughout the city. Metered spots are free on Sundays and most recognized holidays. Most parking meters within the Memphis limits are enforced during the typical city hours of Monday-Saturday from 8 a.m. to either 6 p.m. or 10 p.m. The cut-off time depends on whether the meter is located in an entertainment district.
There are very few free parking lots located within Memphis. However, there are plenty of private garages offering reasonable rates and monthly passes.
Memphis is a short drive away from several popular cities and attractions. To get to Nashville takes roughly three hours when traveling from Memphis. Great Smoky Mountains National Park is a six-and-a-half-hour drive, and Dollywood is right down the road from there at just over six hours' driving time.
Alternate Routes
There are a few roads within Memphis that locals know to avoid during rush hour. Most Memphis residents agree that Germantown Parkway, Poplar Avenue, and Walnut Grove Road become most congested during rush hour.
To dodge the rush hour delays of the city highways, drivers should avoid Interstates 40, 240, and 55.
More information about traffic in Memphis:
Memphis Public Transportation
Private cars are the most common form of public transportation in Memphis. When residents are without a car at their disposal, they fix this problem by using public transportation, rideshares, taxis, and trolleys. Memphis provides a public transportation service called MATA (Memphis Area Transit Authority). This public transit system consists of 47 bus routes and three trolley lines.
The trolley lines run throughout the downtown Memphis area. These trollies are scheduled to run every 20 to 30 minutes. However, due to the nature of downtown areas, these trollies often must be rerouted or delayed for multiple reasons.
Tickets for public transportation can be purchased on the bus or trolley. Tickets cost $1.00 (or $.50 for senior citizens). There are also passes available for daily or weekly riders. Exact change is required for purchase.
Rideshare services are more popular than taxis within the city and for a good reason. Rideshare services are available on-demand, with plenty of cars always available throughout Memphis. They are cheaper than taxis and can be significantly more convenient than waiting for a bus or trolley. Rideshares also come with the option to split a ride with other passengers to reduce the overall cost of the ride.
Schools in Memphis, Tennessee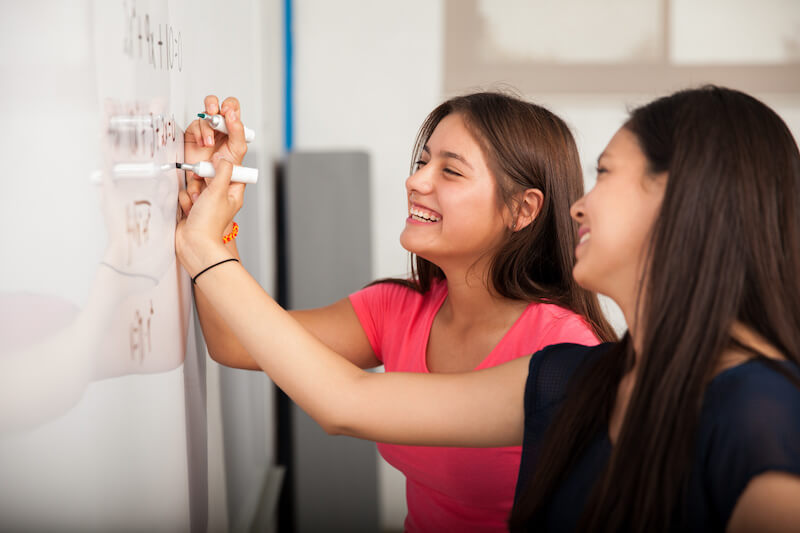 Eight separate school districts serve the Memphis metropolitan area. These districts boast over 200 elementary, middle, and high schools throughout the city. The most notable district is Shelby County Schools. In 2011, Shelby County Schools merged with Memphis City Schools, becoming the only school district in the large city of Memphis.
In the years since then, several more school districts have popped up to support the large city. The following districts serve the suburbs surrounding Memphis:
Achievement School District
Arlington Community Schools
Bartlett City Schools
Collierville Schools
Germantown Municipal Schools District
Lakeland School System
Millington Municipal Schools
Memphis is also home to several private and college-prep schools. There is a vast number of colleges and universities in the area. The University of Memphis, Memphis College of Art, and Rhodes College are located within Memphis, Tennessee. The popular basketball and football teams at the University of Memphis are particularly noteworthy.
An Exciting New Home Awaits in Memphis
Memphis has something to offer every prospective resident. The mild temperatures, friendly communities, and accessible transportation offer its residents comfort and convenience for their day-to-day lives.
Memphis is an area that is unlike any other. With all there is to see and do in Memphis, its residents will never be bored. Its rich history, many delicious restaurants, and booming entertainment scene make it a city that is hard to forget and easy to call home.